SONARAY™ LED lighting (manufactured by DASCOM – www.dascom.com) leads the way to a greener and cleaner tomorrow with exceptional lighting for the industrial and commercial marketplace. At SONARAY™ our mission is to create and contribute to a more intelligent and sustainable planet and better human condition by offering innovative LED lighting solutions.

With a broad array of research, development, test and production capabilities and facilities, our experienced team is dedicated to producing only the highest quality LED lights. Recently our new Americas Headquarters opened in Central Virginia and houses lighting layout, administration, sales, product management, marketing, assembly and warehousing.

Our significant technology investment means cost-savings for our customers through consistent high quality products. These products not only lessen electricity usage, providing tangible financial savings, but they also work to preserve vital natural resources for our world since they require reduced re-lamping frequency. This, in turn, reduces carbon footprint and waste. Of course, our lighting also provides the best in chromaticity and clarity. This means literally thousands of industrial and office environments around the globe can see and be seen in a whole new light.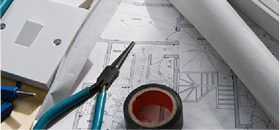 Sonaray™ is developed using only the best materials, including chip sets produced by Citizen®. This means our products contain the most superior elements for brightness and clarity in the market. We couple this formula with our specialized expertise from world-class engineers who have years of experience in industrial and commercial lighting design and development.
We manufacture our SONARAY™ lighting in several top-notch production facilities with stringent quality controls and test procedures so our customers get the best product the first time and every time.

Our corporate office is located in Hong Kong, and in addition to our Americas Headquarters located approximately 2 hours South of Washington, D.C., we also maintain global facilities in China, Singapore, and Germany and many satellite offices including Mexico City, Lima, Caracas, Bogota, São Paulo, and the greater Miami, Florida area.

Our SONARAY™ tagline is "Lighting Everyone's Dreams," and our commitment is to light dreams of energy savings and a better tomorrow throughout the world beginning with the 86 countries we serve today.